My fellow Etsy Blogger Street Team member of the month for November is
Storybeader
. You can click
here for Storybeader's blog
.
Deb runs Storybeader's and she make's the most amazing and unique jewelry for individuals.
I looked through her store and found this really cool turquoise necklace for $110: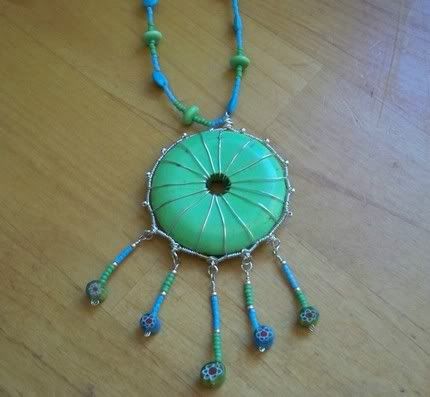 I really like this fancy pink cabochon for $27. The stone is so pretty!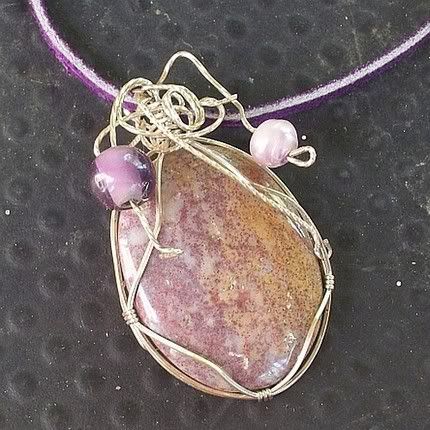 Show Storybeader some love! You just might find something you've been looking for!
On another note, I need to thank one of my loyal Entrecard readers for an award she's given me. Lidian writes two blogs:
The Virtual Dime Museum
and
Kitchen Retro
. She has awarded me and my blog with an, "I love your blog award":
Lidian, I love both of your blogs! Thank you so much!