My birthday was back in March and my friend Randi (the girl)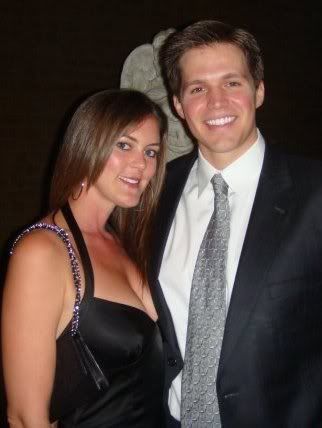 bought me a gift card to
Marks Restaurant
. Justin and I rarely go out because we have Dominic and we just like staying home now anyway. Justin's birthday is on Halloween and we decided we would go out for dinner, finally. So, I called
Marks Restaurant
and made reservations for 8.30 last night. Justin's mom, Rosa, came over to hang out with Dominic while we went out.
I took my camera and was going to take pics of the food to post on this blog, but I would have felt like a total idiot and chose not to bust out my camera. I will tell you that if you are ever in Houston, I highly recommend eating at Mark's. They do book up a week in advance and you have to plan accordingly.
I had a salad for an appetizer and Justin had this appetizer with four different types of crab (prepared four different ways). I had the salmon special and Justin had the salmon on the menu. I was bad and had creme brulee for dessert.
I feel like a whale today, but I did enjoy dinner last night. I'm about go for my daily walk in a few minutes.
On another note...I got another custom children's onesie order from my exboyfriend's new girlfriend. She pre-ordered three different items (one for a new baby and the other two are Christmas gifts). I'll post pics of the items when I'm finished. The first item I have to make is just on a white onesie, size 3 months, which I currently have here. She wants the other onesie to be long sleeves in pink and the last garment needs to be a navy shirt for a two year old. I went out and looked for the pink onesie and long sleeve navy shirt today. Since we are in Texas and they are in Illinois, our stores really don't carry a lot of long sleeved items. I'm unfortunately going to have to order online. Ugh! Oh well. I'll keep ya posted!